Why Choosing Us?

Windows SSD Web Hosting High-Performance Windows Hosting Powered by Plesk

Blazing speed performance and load times.
Exabytes support available 24/7/365.
FREE Daily Backup (30-Day Retention

All plans comes with

FREE SSL (https) + FREE Daily Backup + FREE Whois Privacy Protection!

Our business web hosting plans enable you to enjoy premium features at an affordable rate. If you require a high-level of customer support and service, go for our business-class web hosting plans today. These plans come with everything found in our standard shared web hosting plans, and are better extended with more highly reliable resources!
Features

SSD Disk Space
SSD provides you with many benefits: increased speed in accessing database, reduced website latency, better responsiveness and many more. Your business website will experience an improved productivity and receive more interactions from customers.

Daily Backup (30-Day Retention)
All of your information and data will be stored automatically in another server and have a retention period of 30 days. This is to ensure that you will not suffer from sudden loss of data vital for your daily business activity.

Unlimited Monthly Data Transfer
With unlimited monthly data transfer, your website can now function at the highest efficiency without worrying about hitting the monthly limit. Your business website can now handle high amounts of traffic without any issue.

SpamExperts Anti Spam Solution
This feature filters through your email to ensure that you only receive important and relevant emails from current and potential customers. This will increase your business productivity as it eliminates spam emails.

Upgraded Memory
With a 2GB memory capacity, your website will run and function a lot smoother. This also decreases the amount of latency that may occur with lower memory specifications. Customers now can browse your business website with ease.

SmarterMail Professional Webmail
Combines simple design aesthetics with powerful functionality, SmarterMail webmail allows you to access your email, calendars, contacts and more regardless of whether you're in the office, on the road or at home using your favourite mobile or desktop browser.
FREE SSL (HTTPS)
Exabytes small business hosting comes with a Domain Validated Comodo-signed SSLs, making your website a lot more trustable when requesting customers' contact details, passwords or payment information. Create your website with Exabytes business hosting.
FREE Daily Backup(30-Day Retention)
Your website is our priority. Backup your data to prevent data loss! Once infected, you'll need to rebuild your website. Most hosting providers charge extra for this service – we provide it for FREE with every Business Web Hosting sign-up! Moreover, our Business Web Hosting packages come with 30-day backup retention for total peace of mind.
FREE Domain Privacy Protection
Protect your identity against hackers & spammers for FREE with Exabytes! Your personal information is displayed in a public directory as soon as you register a domain. Hackers and spammers often use this method to compile spamming email and steal private information from you.
Protect your personal info such as home address, email, and phone number from strangers when you added
Domain Privacy Protection
to your domains.
* Our Hosting Come with Free Whois Protection when signed up along with TLD domain.
Fast Servers & Network
You want your visitors to have a positive experience when visiting your site, so do we. That's why we invest heavily on our hardware to ensure our servers are not overloaded, have fast network connections and are up over 99.5% of the time.
Awards and Achievements
Truth is, awards are quite insignificant to us as compared to our clients' satisfaction. We just do what we do best and get acknowledged from it unassumingly. Our clients have voted, and shown their faith in us, entitling us to a handful of noteworthy awards we have never dreamt of in a million years.
– CPanel Authorized Partner NOC
– The Golden Bull Awards
– Industry Excellence Awards
– Deloitte Technology Fast500 Asia Pacific 2009
– The Best Reseller New Registration 2015 By MYNIC
24x7x365 Technical Support
You deserve the best, and we won't settle for providing anything less. We're reachable for assistance 24×7 x365. Moreover, Exabytes does not have front-line customer service representatives who can't answer real questions. When you contact us, you'll be talking to our friendly staff who are both knowledgeable and helpful.
Expertise in the Web Hosting industry
We have over 15 years of industry experience. Specializing in server and web hosting business since year 2001, today, we're trusted by more than 100,000 active clients worldwide. Exabytes currently manages 1,000+ servers, 100,000+ websites, and 1,000,000+ email accounts.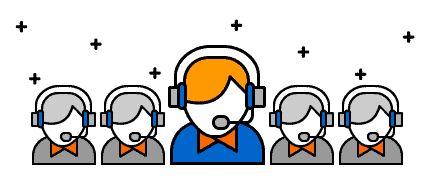 Buy with Confidence (Now with RISK Protection!)
100-Day Money-Back Guarantee! You're absolutely protected by our Zero-Risk Guarantee Program. Shall we do not meet your expectations in providing the best web hosting services, let us know. 100% Money-Back Guarantee, no questions asked!
Friendly Customer Service
There's always someone out there would like to harm your website. Thankfully, our professional security team is on the job 24/7 to carefully monitor, thwart and suspicious activity. Email us at
[email protected]
for enquiries.
What you need a Web Hosting?
No one can see your website without hosting. To get your website online, you need a Exabytes hosting with a domain name and then upload your content. Simple and Easy, right? Right, thanks to: 1-click setup, generous storage & bandwidth, easy, unlimited resources and 24/7 security monitoring.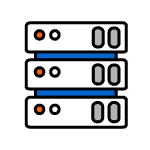 Payment Methods

Online banking, Visa/Master Card, Paypal, Cash
Billing and Guarantee

Billing address : https://www.exabytes.com/hosting/singapore-windows-ssd-web-hosting
Related Products

EBiz Lite PRO

$9.99/month

10GB SSD Disk Space
Unlimited Monthly Data Transfer
10 Email Accounts
Plesk Control Panel
FREE SSL (HTTPS)
FREE Daily Backup (30-Day Retention)
FREE 1 MS SQL 2012 Web (1GB)
Host 1 Website
2GB Memory
Enterprise Anti Spam Protection
Hosted in SG Data Center

EBiz Plus PRO

$13.99/month

50GB SSD Disk Space
Unlimited Monthly Data Transfer
50 Email Accounts
Plesk Control Panel
FREE SSL (HTTPS)
FREE Daily Backup (30-Day Retention)
FREE 1 MS SQL 2012 Web (1GB)
Host 1 Website
2GB Memory
Enterprise Anti Spam Protection
Hosted in SG Data Center

EBiz Gold PRO

$17.99/month

500GB SSD Disk Space
Unlimited Monthly Data Transfer
500 Email Accounts
Plesk Control Panel
FREE SSL (HTTPS)
FREE Daily Backup (30-Day Retention)
FREE 1 MS SQL 2012 Web (1GB)
Host 1 Website
3GB Memory
Enterprise Anti Spam Protection
Hosted in SG Data Center
Frequently Asked Questions

How long have you being in business?
We have been in the web hosting business since year 2001 and have received numerous awards and accolades over and over again.

Where are your servers hosted at?
Our servers are hosted in Telstra Singapore Data Center (SGCS2), Singapore.

Do you provide any guarantee?
Yes. We provide 100 Days Full Money Back Guarantee, 99.5% Server Uptime Guarantee and 99.9% Network Uptime Guarantee.

Tell me more about the infrastructure of Exabytes.
We use the best hardware on the market. With your website/server hosted in a premium Data Center (in terms of service and location), we're confident in providing guarantees such as 100-Day 100% Money-Back Guarantee, 99.9% Network Up-time Guarantee and more.