There are a countless number of web hosting service providers that are offering many types of web hosting plans. It can often become challenging for you to find the right balance between
the costs
,
features
of the services,
performance
and
customer support
. Here on this page you will find a selection of top quality web hosts that we recommend for websites, blogs, forums, ecommerce sites and other web hosting needs. More info below:
Recommended web hosting offers for Jan 30, 2023 Updated daily!
Most of the web hosts above will give you a special promo price, either via a coupon or automatically if you sign up through this page. Disclaimer: Some of these hosts will pay us a commission in addition to giving you a promotional price. These commissions are reinvested in the development of Forum Web Hosting.
What is web hosting?
A website can be a great way to spread your own ideas or to help draw attention to services and products. However, this will only work if interested people or businesses can reach that website. Using good quality web hosting services will help to ensure that potential visitors to your website can access it when they need or want.
How does web hosting work?
To put it in simple terms, web hosting works by connecting a domain name to a web server on a web hosting service where the files needed for a website are located. The domain name system (DNS) is used to connect the domain name to the web hosting servers where the actual website files are located. After a domain name is registered then all of the website data will need to be set up for theweb servers on the web hosting account where the website will be hosted.Both the domain name and the web servers from the web hosting service must be linked to make the website accessible to visitors. The nameservers of the web hosting service provider have the information about which IP address a particular domain name can be found. When someone accesses the domain name through their web browser, it sends a request to access the website through the Internet and receives the corresponding IP address for the website which displays the website. Most web hosting service providers use multiple nameservers. This will help to ensure that the one trying to access the website will be able to gain access to it even if there is a hardware failure. So, at least two different nameservers should always be used for each domain name for security. After the domain name has been set up on the web hosting providers' nameservers, and the domain records have been registered and stored at the domain registry, the domain name will resolve to it's website after a few to 24 hours after the updates. It takes a little time for a process called propagation where all the DNS data spreads through the internet around the world.
How to setup web hosting?
In order to successfully set up websites on a web hosting server and make them available on everyone on the internet, the following steps must be done:
1. Select a web hosting package: Most webhosting services provide their customers with a wide range of different web hosting service types and prices. The different web hosting service types help to meet a variety of needs customers have depending on their required level of performance and different functions needed. Web hosting service packages ranges from inexpensive web hosting services for beginners on up to high-performance web server systems for professional users and high-end web hosting needs.
2. Register a domain name: Domain names can often be purchased from the web hosting provider, who is also offering the web server space for web hosting, as well as from other separate domain registrars. In some webhosting services a domain name may be included in the cost of the web hosting serviceso there are often no extra costs to register a domain name.
3. Link the domain name to the web hosting: As already explained above the domain name that is being used for the website must be linked to it's webhosting server through DNS. If the domain name and the webhosting service are provided by the same provider then the setup is usually done automatically. You should not have to take any additional steps if this is the case. If the domain name and the web hosting service are from two different providers then the DNS entries must be made using the management control panel or software of the providers.
4. Creating a website: The last step in the process is to create and build your website. To do this you can either use pre-prepared files that will be uploaded to your webhosting server or you may also use a content management system such as WordPress or one of the other content management systems available.
Our web hosting selection
On our list of top web hosting service providers we have made our selection of hosting companies that are capable of delivering professional speed and performance as well as overall top quality web hosting services.
The process that we use for selecting, evaluating and finally ranking web hosting service companies and their hosting offers includes these aspects:
Reputation. We have reviewed top quality web hosting companies as well as hosting providers that have been suggested by our users.
Popularity. We take into consideration the popularity and customer satisfaction of the web hosts.
Speed. In our web hosting reviews we have set up private testingwebsites in order to verify the specs that are stated in the web hosting packages. In some instances we also have public test sites (you will see them in the reviews), where you can also check the websites for yourself and determine how the hosting performs while browsing through the test sites.
Reliability and uptime. There are no web hosts that are 100% perfect all the time due to the nature of the services. However, all web hosts that we have rated with 4 stars or more are the top performing web hosts regarding server uptime.
Features. Most web hosts have services that are loaded with many different features you may not need. In some cases you may have very specific or advanced requirements that only a few web hosts will have to offer (SSH access as an example). All of the web hosts on this page have all of the standard features you would usually expect from a modern web hosting provider: Perl, PHP, MySQL, a control panel and email as well as industry standard features that most clients may need.
Support. This is often very tricky and difficult to evaluate because the quality of the provided support can sometime vary from one support representative to another. We kindly ask that you to share your experiences in our comments section for your web host to help us provide the best possible information. Unfortunately this can sometime attract fake or false comments (often from competitors or even from the web hosts themselves). We always will try to moderate the comments but for reasons beyond our control this is not a 100% failsafe ability.
A note about Pricing: We are regularly trying to find the best possible coupons, savings codes and trying to secure special deals or promotions with web hosting providersso that we can bring you the best possible prices for each web hosting offer. Sometimes, though, the prices are valid only for a limited time and it may be that some of the promotionshave expired when you try to take advantage of the deal. If this happens then please let us know and we will update the information as soon as possible. Meanwhile, try to take advantage of these good offers while they are available!
Hosting Categories
Web Hosting Tips
Web Design
If you are looking for a good place to learn HTML, CSS, Javascript, Graphic design, CMS, Web programming then here on our
Web Design & Development
forum will help you to learn and discussing with web designers and web developers.
Hosting Plan Details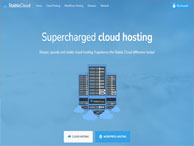 Fast cPanel servers
LiteSpeed web server
LSCache to accelerate websites
NVMe SSD Space
DDos Protection
UK/EU/US Data center
24/7/365 Tech Support
Prices from £2.99/mo
Use coupon code FWEB to get the Special Price!
« StableCloud offers super charged cPanel web hosting from three data centres spanning the UK, EU & US. With expert support, free migrations and a 30 day money back guarantee why not try StableCloud today?
• Superchaged cPanel servers • LiteSpeed with LSCache • Three global data centers • MailChannels • Free Migrations 24/7/365 Tech Support
We offer super fast, super stable cPanel web hosting. Feature rich at a price that doesn't break the bank, with no renewal price hikes, the price you see is the price you pay. »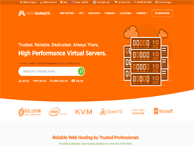 Powerful Intel Hardware
50+ Operating Systems
SolusVM VPS Panel
7 World-Class Locations
24/7/365 Tech Support
Prices from $2.99/mo
Use coupon code HNA to get the Special Price!
« Host Namaste's HostNamaste offers world class Web Hosting and VPS Servers in 7 locations around the globe with leading customer support service and high uptime.
• Powerful Intel Hardware • 50+ Operating Systems • SolusVM VPS Panel • 7 World-Class Locations • 24/7/365 Tech Support
We offers the best-in-class fast SSD Shared, Reseller, OpenVZ VPS, KVM VPS, Windows VPS, Hybrid Servers and Dedicated Servers for small and big websites across US, UK, India, Russia and Canada. We endeavour to offer our clients the best services at competitive prices. »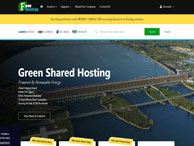 DDoS protection
NVMe SSD space
cPanel control panel
Litespeed web server with LSCache
CloudLinux operating system
Softaculous installer
JetBackup
Imunify 360
MailChannels
Free SSL certificate
99.9% uptime guarantee
Free website migration
24/7 Ticket based Support
30 days money back guarantee

Use coupon code FW-S01 to get the Special Price!
« Our goal is to provide green shared hosting, our green datacenter is one of the most eco-friendly in the world as can be seen from its energy efficiency record (PUE of 1.09). Its connection to the neighboring hydroelectric plant guarantees a supply of 100% green energy. By combining water-cooling technology for servers with optimized air flow inside the buildings, this datacenter is minimizing its impact on the environment.
• We offer the highest resource limits per plan • We use NVMe SSD space only • Highly secure with Imunify360 and Mailchannels • Litespeed web servers with LSCache • Free DDoS protection.
FaveHosting.com is a property of Castordor, a business registered in the province of quebec, canada. Business number (NEQ): 2275092346. »
Use coupon code ForumWeb to get the Special Price!
« We are YourLastHost. We are the only web hosting company that guarantees to be the very last web host that you need. Yes, that's right: we believe you'll never want to host anywhere else after hosting with us. It's a big promise. How do we do it? Well, we set our standards high with our 99.99% uptime guarantee, then we add in a 90 day money back guarantee, RAID-10 disks and dual processor nodes. What else? We're a serious & down to earth web host that's not going anywhere.
• 1 Core @ 2.40+ GHz, 20 GB RAID-10 Storage ,512 MB Memory, 1 TB Bandwidth, 1 IPv4 Address.
High Performance and Uptime Servers in 3 Diverse Locations: Jacksonville | France | Pune | Los Angeles. »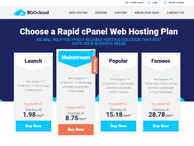 IPv6 Support
Free CloudFlare CDN
10 GB RAID-10 SSD Storage
Unlimited Bandwidth
6 subdomains
1 add-on domain
26 parked domains
30 POP3/IMAP Mailboxes
$1.68/month
Use coupon code N491T2HPVB to get the Special Price!
« BGOcloud is a web hosting company which provides a wide range of reliable hosting solutions, including Shared hosting (cPanel Web hosting), KVM and OpenVZ VPS, Mikrotik Cloud Hosted Router VPS, Dedicated Servers, and hosting for WordPress, Joomla, Magento and Drupal-based websites. The company is located in Europe (Bulgaria, Sofia), but it provides fast hosting services worldwide.
• Extremely fast speed, RAID,10 SSD Storage, free Let's Encrypt SSL Certificates, backups, free domains, 24/7 technical support via chat, telephone or email, 99.9% uptime guarantee, 30,day money back guarantee, SitePad Website Builder, CageFS security, CloudFlare CDN, variety of one,click web applications, IPv6 support
We value our clients. Тhat is why we always strive to give them as many great features as possible at no additional cost. Great, isn't it! We offer Let's Encrypt SSL Certificates, IP addresses and domains, a variety of one-click web applications, a professional website builder and a lot more for free. »
Prices shown on this page are for 12 month terms or longer. Please see individual reviews for details. Hosting companies may change their pricing, specs and conditions without notice. Though we try to track them accurately, please report any discrepancies you might find.
Need More?
Lower cost: see our selection of web hosting offers »
Note: Most web hosting providers have their own Terms Of Service or Use that limit the hosting of illegal and/or potentially offensive or inappropriate content, including "warez or nulled software", copyright violations of others and adult content hosting. If you are not sure about what a particular web host allows then please make sure to read their TOS before you decide to make a purchase of web hosting services by a hosting provider.