Why Choosing Us?

Business Web Hosting Powerful hosting made easy.

Dedicated resources
Optimized for high-traffic & e-commerce websites
Features

Popular uses

eCommerce sites – Magento, WooCommerce, PrestaShop, osCommerce or ZenCart
High-definition image websites that store many client portfolios
Video-heavy websites
Discussion forums
Community websites
Websites that archive heavy documents (pdf, docx, Excel)
Business or service listings
Auction websites
Social media applications
Why Business Hosting?
No technical knowledge? Not problem.
Business hosting requires zero server administration skills. Thanks to an easy-to-use and simple control panel, everything is manageable even by those with little or zero experience!
Simple migration. One-click upgrade.
Scaling up is fast and easy, and we promise to not hold back your success. Our 24/7 support is ready to upgrade and migrate your site anytime.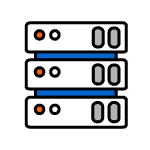 All the power of VPS, none of the hassle and pain.
Managing a VPS means you'll need to understand Linux, Web Host Manager (WHM) and command line programming. Business Hosting eliminates the headache from managing your VPS and helps you get started quickly with its easy-to-use control panel.
When performance matters.
With shared hosting, you share resources (memory, disk space) with others on your server. Not so with Business Hosting. With the dedicated resources of Business Hosting, you will have better processing power and more memory to keep you site operational and perform faster.
Peace of mind.
You get dedicated resources with Business Hosting. That's important for high-traffic, data-intensive or eCommerce websites. You'll stay worry-free knowing your customers and visitors can go to your site 24/7 with no issue.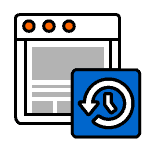 Resource monitoring.
Keep an eye on your resource usage as you grow with our monitoring tool. You can upgrade anytime your site visitors notice any slowdown in page load times.
Payment Methods

Online banking, Visa/Master Card, Paypal, Cash
Billing and Guarantee

Billing address : https://www.exabytes.com/hosting/business-hosting

Guarantee : 100 Days Full Money Back Guarantee, 99.5% Server Uptime Guarantee and 99.9% Network Uptime Guarantee.
Related Products

Prime $29.99/

month

Perfect for fast-growing, high-traffic websites where performance are key.

Host 10 Websites
60 GB storage
2 GB memory
1 CPU
Unmetered bandwidth
Free SSL/HTTPS to secure customer data and increase search ranking
Unlimited Email Accounts

Premium $39.99/

month

Made for data-heavy websites, community forums and light eCommerce sites.

Host 30 Websites
120 GB storage
3 GB memory
2 CPU
Unmetered bandwidth
Free SSL/HTTPS to secure customer data and increase search ranking
Unlimited Email Accounts

Enterprise $49.99/

month

Ideal for social media, business listings and advanced eCommerce sites.

Host Unlimited Websites
240 GB storage
4 GB memory
2 CPU
Unmetered bandwidth
Free SSL/HTTPS to secure customer data and increase search ranking
Unlimited Email Accounts
Free 1-year SiteLock malware removal (sign up annually)
Frequently Asked Questions

What is Business Hosting?
If your website is growing, it's only a matter of time before you'll need more power than shared hosting can provide. Business Hosting delivers the same power and performance as a Virtual Private Server (VPS) without the pain of server administration. You get all the RAM, CPU and bandwidth you need without having to hire an IT pro to manage your server.

What are the benefits of Business Hosting?
Simplicity: You get the same easy-to-use cPanel control panel you're using with our shared hosting. You don't need server administration skills to manage Business Hosting.

Dedicated Resources: The memory and disk space that come with your Business Hosting are dedicated so they'll always be available for your use.

Complete Isolation: Because you have dedicated resources, your website will never be affected by other websites on your server.

I have shared web hosting. How hard is it to upgrade to Business Hosting?
If you are already using Exabytes's web hosting, you can upgrade to Business Hosting easily. Please contact our 24/7 support and we'll be glad to assist your migration.

Which default email service comes with it?
Business Hosting comes with a default cPanel email where you can create unlimited accounts for free.

What if I outgrow my Business Hosting plan?
You can always upgrading to a more powerful plan by contacting our 24/7 support.

What version of PHP and MySQL do I get?
Business Hosting comes with PHP 5.6 and MySQL 5.6—the latest versions. This is a key requirement for Magento, CMS-Drupal and OpenCart websites and anyone running multiple WordPress websites.

What if I need help?
Business Hosting customers get the same 24/7 premium-level support we offer all our customers. Call us anytime day or night to talk to our professional 24/7 customer support team.